Hello Lovely,
I should be ashamed to say this, but for years I've been hoarding fabric. For a number of reasons I've lost my love for sewing. I lacked inspiration (sure there's plenty of things to make, but did I NEED any of them?), it's WAAAAAAAY too hot to sew at home most days, I don't have a proper sewing station, I don't have a serger to create clean finishes, and most importantly, it became easier and cheaper to just buy clothes. So for years I've been moving fabric from one part of the house to the next, throwing away fabric as it got stained. But now that I'm back at my old school, I'm remembering the clothing construction room that has dozens of sewing machines at my disposal and the classroom isn't so hot. Plus the teacher is really nice and agreed to help me cut out a pattern. But with school closing in only two weeks, I have very limited time to get in there. So I need your help! What should I make with these fabrics for summer?
After I pulled out the fabrics, I very quickly pulled some inspiration that has been floating around my Pinterest boards for some time now. I've paired 6 designs with a fabric choice. What do you think?
I like the idea of using the grey knit fabric to create this look. There's about 1.5 yards, which is sufficient for a crop top and mini pencil skirt.
I can't tell you how many times I've had to wrap a dish in a dish cloth and carry it to a potluck. If I make this I won't have to do that any more. I want to use the floral fabric. Now I just need a lining fabric.
As soon as I saw this, I immediately thought about the yellow fabric. It's a nice and bright stretch knit that would look so cute in this design! I would only have to find money for the pom pom trim. Speaking of pom pom trims…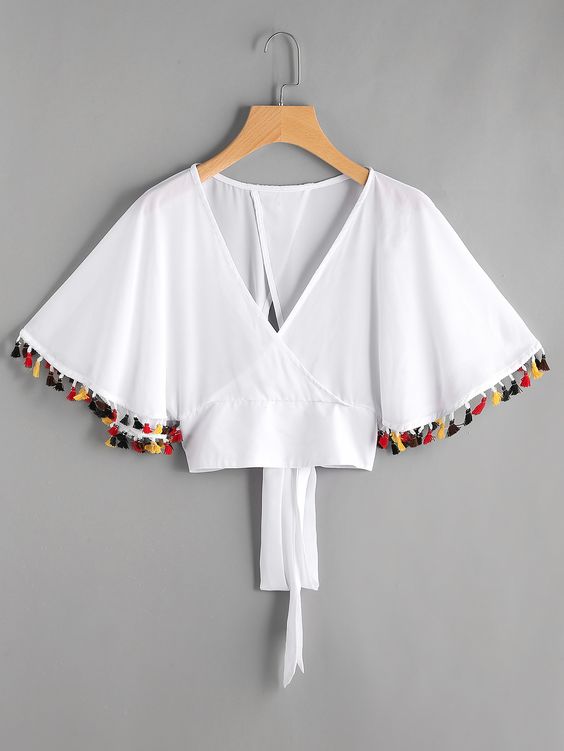 Is it cheesy that I want to use my white fabric to make this white kimono style top? No? Okay!
BTW, I'm probably obsessed with the idea of pom poms for the summer.
Looking at this dress makes me think about pillowcases, sorry. So that's why I thought my blue and gold brocade fabric would go nice for this. It's a broadcloth which I don't like using for clothing, so we'll see. I'll probably end up changing my mind on this one.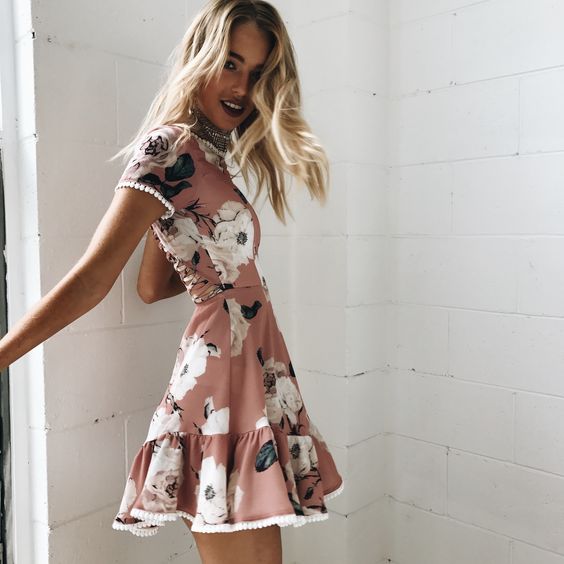 I think my white and black stretch knit would be cute for this. It won't give off the A-line flair like the photo, but it should be soft and comfy. I can use a black pom pom trim.
So what do you think? Which idea is your favourite, and which do you think I should toss?So far I've cut and serged the grey fabric for the mini pencil skirt. Going into the clothing construction room is starting to feel therapeutic so I can't wait to go back and tackle these projects.