The show opened with a sizzling performance by Patrice Murrell, singing her original hit song, "Your Ting." Patrice's confidence translated superbly as she sauntered around the catwalk, getting everyone excited for the show that was about to come. She was followed by the incredible Chase Fernander who rocked everyone with her smooth Hip Hop song entitled, "Repeat". The last musical artist was Rapp Quelle. I've heard of him for years but never had the opportunity to meet him so I loved hearing him live.
The show consisted of over 20 dazzling looks! Just like the Cardallicious showcase at Bahamas Fashion Week, the apparel was ready to wear! I loved almost every single piece that graced the runway.
This one was particularly my favourite look. I'm completely obsessed with the duster look right now so I immediately gravitated towards this look! I genuinely would wear this look belted around the waist with a "Cinderella" heel.
I love how this model and the others walked the runway so confidently. I felt compelled to buy the clothes right away! (Not like I need an excuse to shop any way).
Here are some more of my favourite looks.
Areas that I thought could improve were the environmental and runway music, and lighting in the room. Someone kept dimming the lights making it near impossible to get a decent shot of the models. There was a point when the lights were fully up and it was the perfect lighting, however, once they were dimmed, it became a real struggle. Another area for improvement was the direction the models entered and exited the runway. With the media in the back of the room, the entrance of the runway for many models was at the back of the room. This also made it near impossible to get a decent shot of the models as they did not pause long enough in front of us.
But don't worry. I was able to capture the final walk, with Cardell's closing vote of thanks. See the full recap in this video below.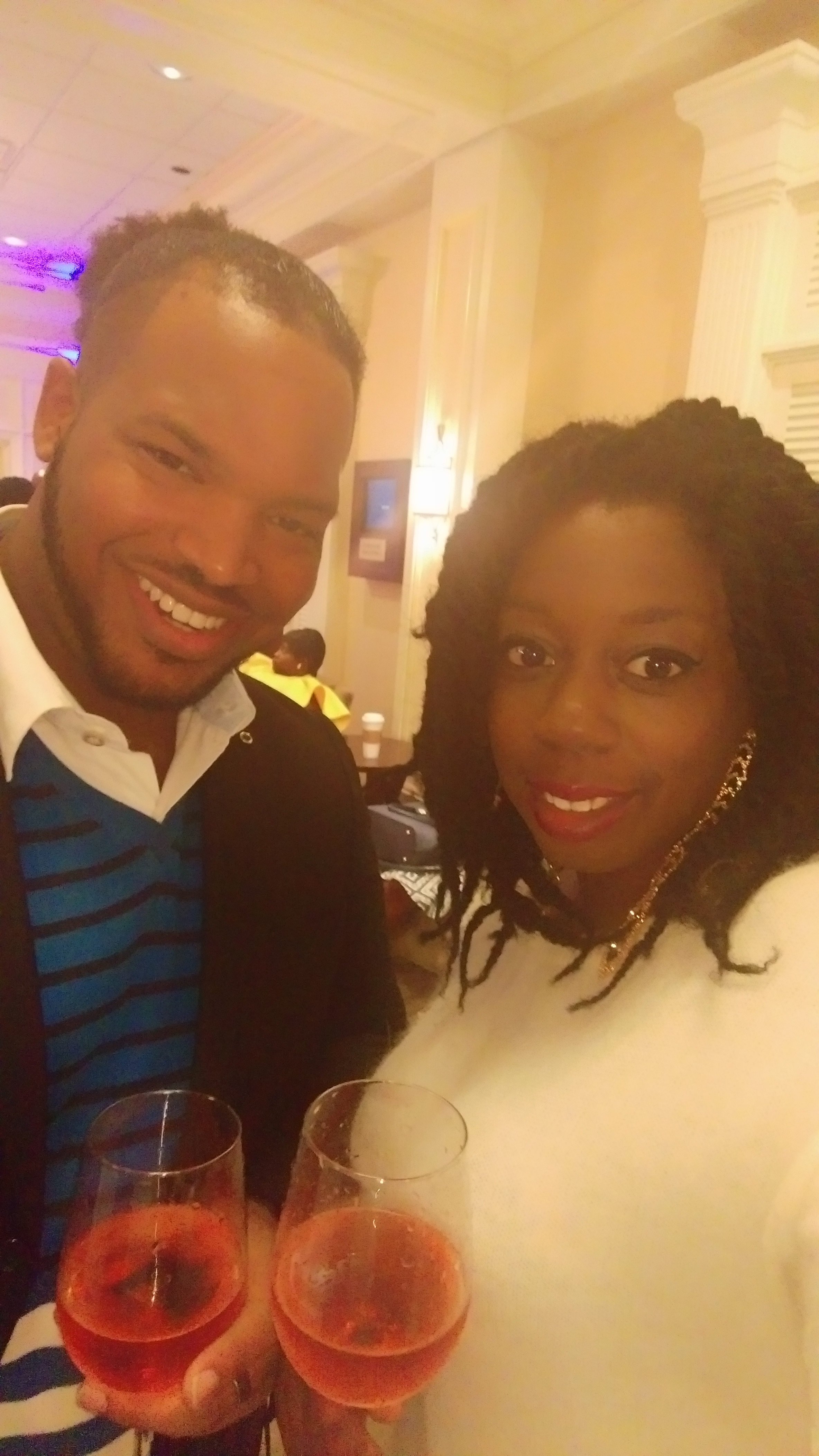 I was so happy to purchase a R.E.A.C.H t-shirt as well as a pin and car decal. I look forward to volunteering with them in any way I can this year. Which look was your favourite of the night? What do you look for in a Fashion Show? Share your reactions in the comment section below!